Hallo, ihr Lieben!
Nachdem es letzte Woche vor allem auf Instagram heiß herging, melde ich mich heute mal wieder mit einem Blogpost zurück. Nämlich mit einem Mini-Album, für das ich mich der Life is Beautiful Kollektion von Fancy Pants bedient habe. Wie versprochen kommt nach dem Penny-Album aus dem SBW Juli-Kit noch ein Puck-Album.
Hey peepz! 
After being really active on Instagram last week, today I am back here with a mini-album I made with the Fancy Pants Life is Beautiful collection. As promised this album features my cat Puck – the last one made with the Scrapbook-Werkstatt july kit featured his sister Penny.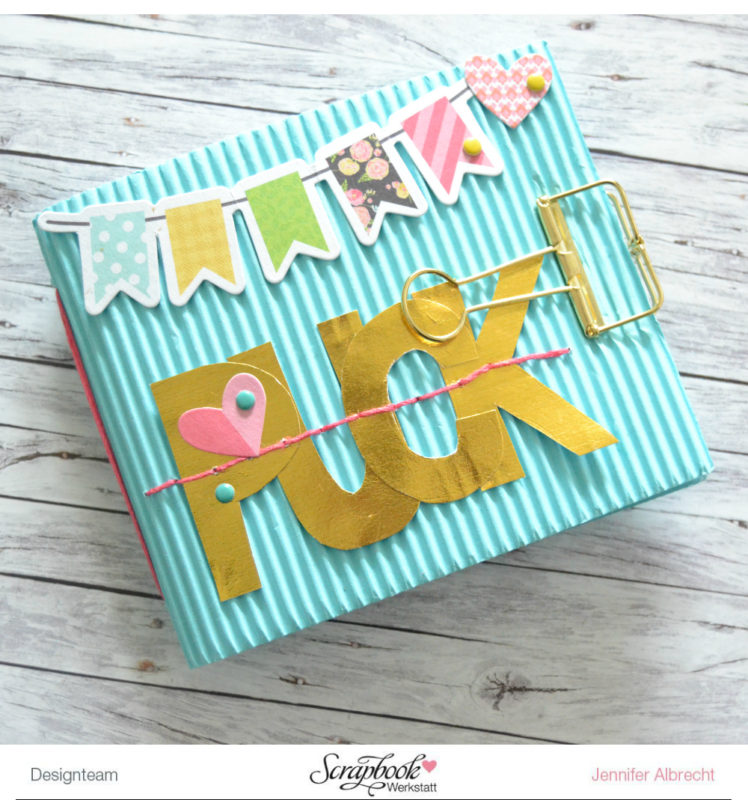 Seit ich das Collection Kit der Serie durchgeblättert habe, wusste ich, dass ich die enthaltende Wellpappe als Umschlag für ein Mini verwenden möchte. Das schicke Goldpapier sollte den Titel spenden. Und auch wenn es etwas gedauert hat – es ist gekommen wie geplant. :)
Die Bindung des Minis ist ganz einfach – ich habe Cover und Innenseiten gefaltet, dort jeweils an den gleichen Stellen Löcher gepiekst und alles mit Stickgarn zusammengebunden.
Since I got the collection kit I was planning on using the blue and gold specialty papers for a mini album. The currogated paper was perfect for a cover and I just had to use the gold paper for the title. 
To bind everything together I folded cover and pages, pierced some holes and finally stitched everything together with some embroidery thread.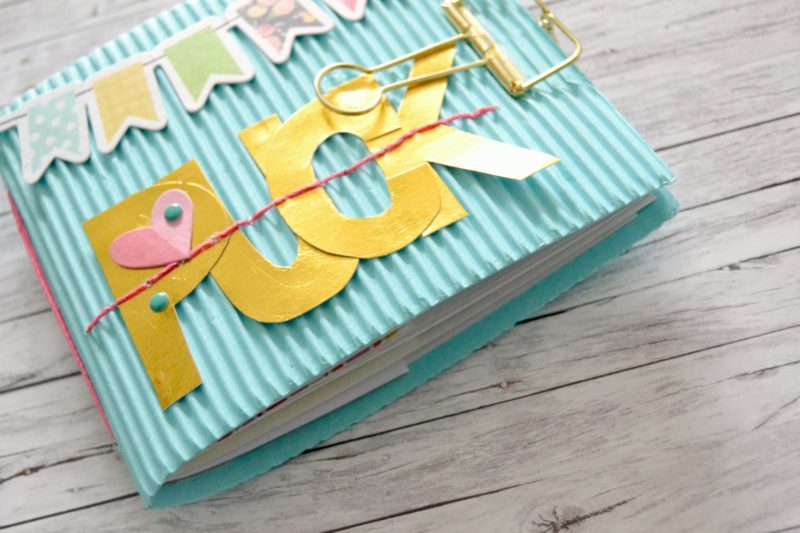 Das Mini ist recht dick geworden – aber die goldene Foldback-Klammer hält das ganze verschlossen und fügt sich auch noch super ins Gesamtbild.
This one got pretty fat, so I am using a gold foldback clip to hold it closed. It goes really well with the rest.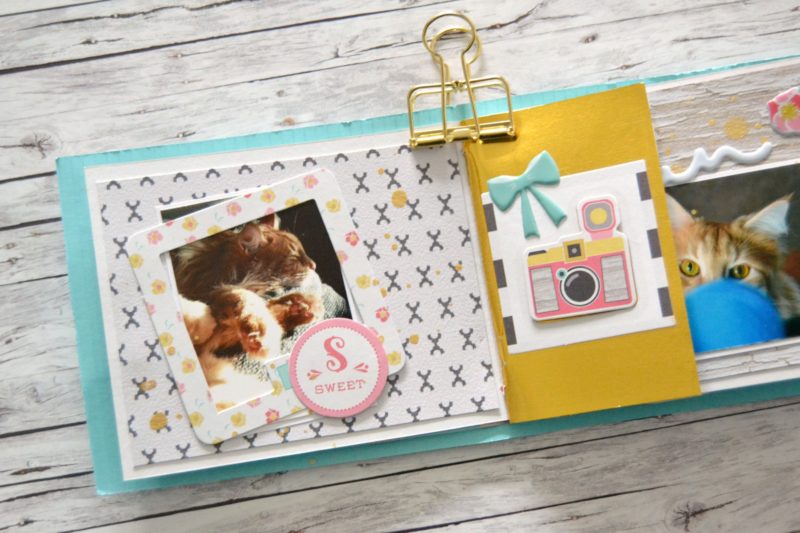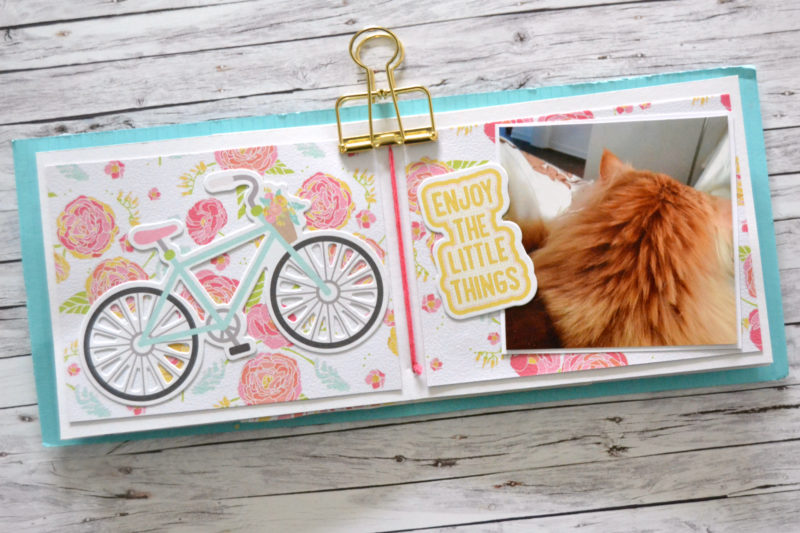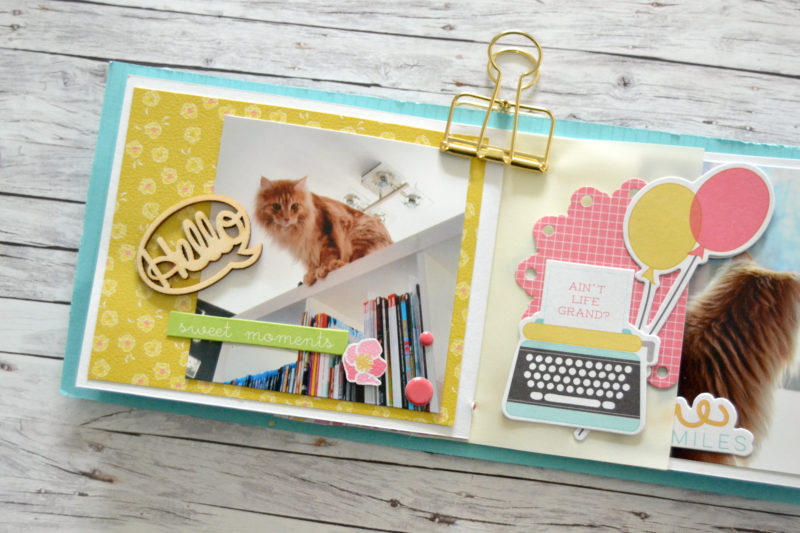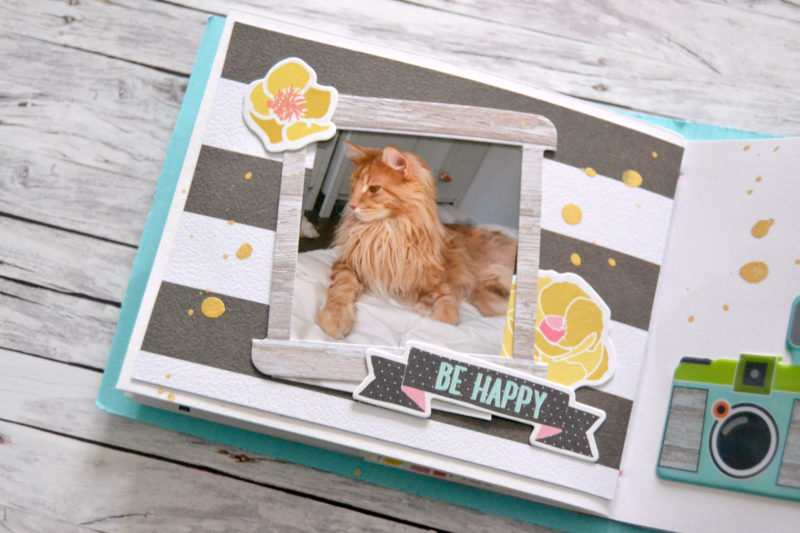 Das war es wohl für's erste mit der Life is Beautiful Kollektion – ich habe bereits eine neue Serie auf dem Tisch liegen und freue mich darauf, damit zu spielen.
That's it for now concerning the Life is Beautiful collection. My desk is filled with a new collection and I can't wait to play with it. 
~Jen
Verwendete Materialien
Fancy Pants Designs – Life Is Beautiful – Collection Kit
Fancy Pants Designs – Life Is Beautiful – Ephemera
American Crafts – White Vellum
Heidi Swapp – Color Shine – Gold Lamé